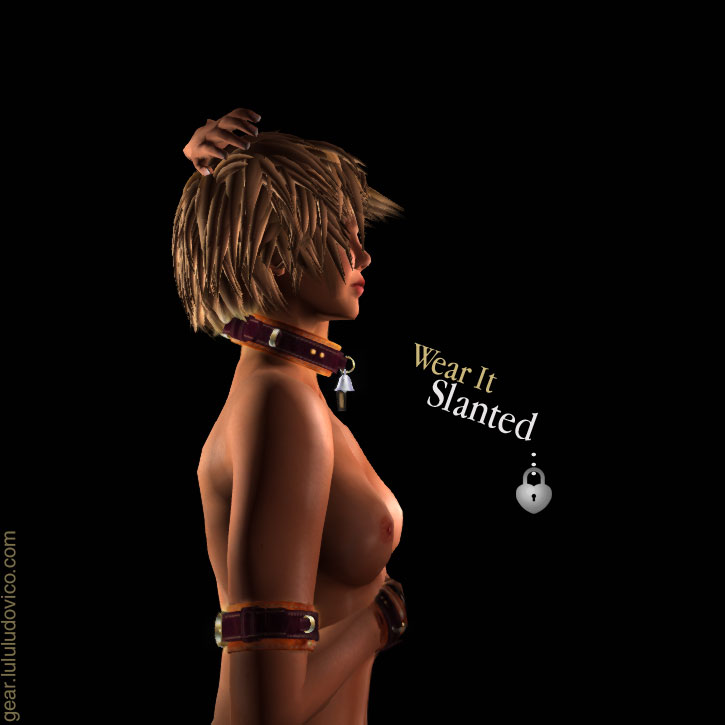 The LULU Collar has lots of little surprises to fall in love with.
One of these is that you don't have to wear the collar straight – that is, parallel to the ground.
You can actually slant it forwards and downwards a bit. Or a lot.
Either way, the bell will hang right, by itself. (Click image.) Make sure you're not in Pet Crawl though, when you adjust your collar, or it won't work.
Go on, be different.
♡
Lulu