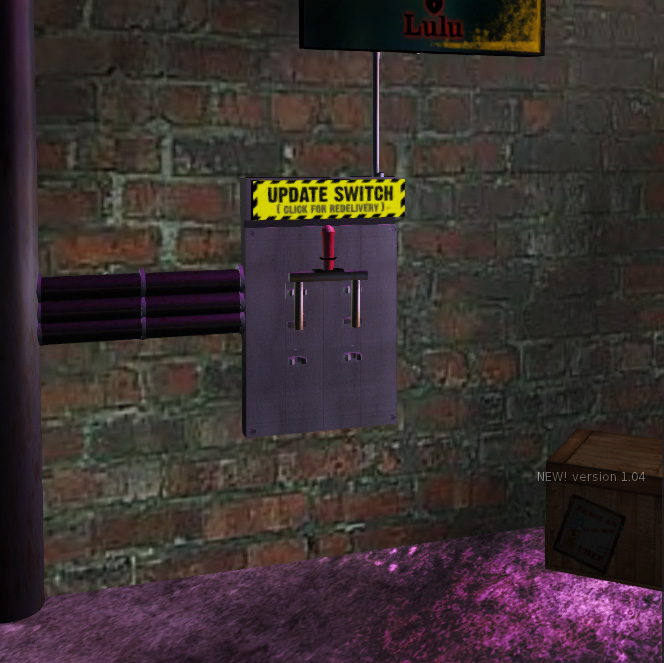 Lately I've been getting a few more IMs regarding failed deliveries than normal.
Now you don't have to IM me – you can get redelivery any time yourself, at the Update Switch. Even if it was delivered and you accidentally rejected or deleted it.
If you gifted a LULU gear to someone else, just get that someone to click the Update Switch.
Enjoy!
♥
Lulu