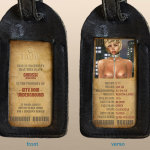 It still amazes me how many avies I meet who haven't yet discovered their own Pet Tag on their LULU Collar.
It's one of the coolest things about the Collar, symbol of being owned.
The Pet Tag
The pet tag has a front and back. Just click the tag to flip.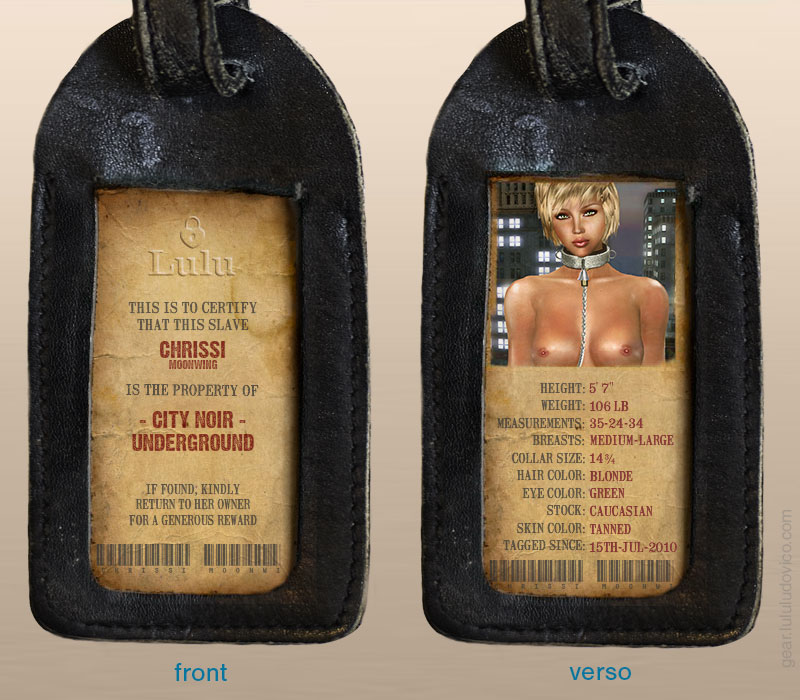 To see a live demo Pet Tag in action, click here.
Where is my Pet Tag?
Easy. Look for it on your inworld Collar, and just click.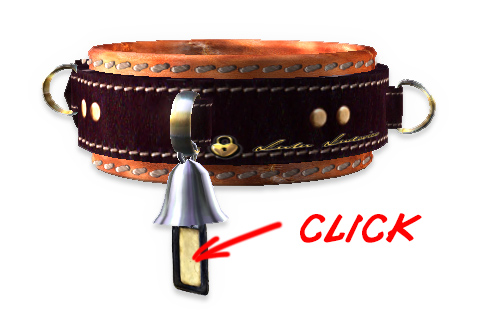 When you click it, it will open up the inworld browser (or an external browser, depending on your settings). If the inworld browser is blank, it cannot display Flash – just click "Open in external browser". Works fine in Firestorm though.
Anyone can click on your Pet Tag to view it.
Editing my Pet Tag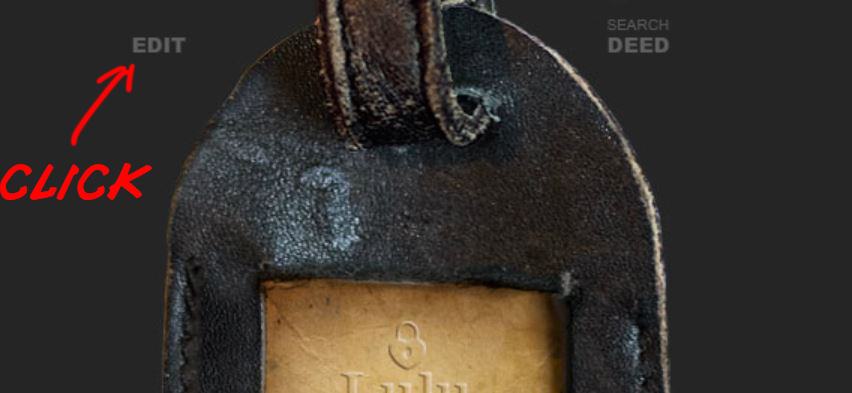 To edit your pet tag, look for the Edit label on the top left. Only the sub and her Owner are allowed to edit the Pet Tag.
Some items (e.g. body measurements) reflects how you see yourself in Second Life, so they can only be edited by the sub. Other items (like "what to do if found") are Owner-edit-only. If you are self-owned, or un-owned, you can edit those items too. When self-owned or un-owned, the Owner field will show "Property of CITY NOIR Underground".
Now that you know, enjoy your (and your friends') Pet Tag!
♥ Lulu