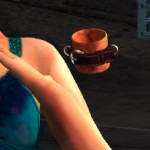 Cuffs 2.4.6 will self-recover from the rare floating cuff issue.
It catches situations where v2.4.5 missed.
Enjoy!
Lulu
---
To get yours:
Go to the Secret Warehouse and hit the Update Switch. Full instructions here.
If asked, choose "HUD+cuffs". (You need the new cuffs for this to work!)
Full set-up is required (plus use your arm/thigh Activators to get your arms/thighs), as this is a new cuff version.