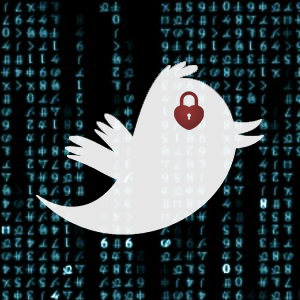 ❝What's Your Story❞ Contest
Every LULU Has a Story. What's Yours?
Many Prizes:
Sexiest Story
wins a LULU Signature Gag plus Promotion Offer (below)
Most Retweeted Story
wins a LULU Signature Gag plus Promotion Offer (below)
(retweets by @lululudovico or retweet bots do not count)
Random Draw x 3
each wins a Promotion Offer (below)
First 5 tweets gets double chances.**
Promotion Offer for Winners:
Get your next LULU Gag for L$680, less another L$100
for every LULU Gag already owned.*
Winners allowed to assign prizes
to someone else.
So if you're a Dom, or if you have a kinky friend, you can still play!
What you need to do:
Tweet a short micro-story or scene with @lululudovico gag (not 'cuffs'!) in it. And include the hashtags #lulustory #secondlife #bdsm (ok, the last two are optional, but it's cool if you could).
Sample Tweet 1:
Master strips me down to my panties and ties a @lululudovico gag on me. "Now you may answer the door." #lulustory #secondlife #bdsm
Sample Tweet 2:
A coffle of girls, nude, are led up the stage, each dribbling from the @lululudovico gag in her mouth. #lulustory #secondlife #bdsm
You are allowed up to three different tweets.
Don't have a Twitter account? See this and Lulu's Twitter Guide.
Up to three different tweets allowed per avie, and each will count towards the draw. Winning a prize immediately takes you out of any further draws for this contest.
Closing date is 2 July 2011, 12 midnight PST
Hint: Mystery and suspense is often sexier than the explicit.
---
* How the Special works:
Say you own two LULU Signature Gags already (before any prize allotment). You can buy one or more gags at L$480 (L$680 less L$100 x 2).
If you own one Signature Gag, you buy one or more at L$580 (L$680 less L$100 x 1)
If you don't own any Signature Gag, you only pay L$680 for one or more.
LULU Signature Gags are normally priced at L$980.
** Any avie's first 3 tweets can qualify for the first 5 tweets received. BUT be careful not to post more – if you post 4 tweets, only your last 3 will count, meaning the first one drops off as an entry (and hence losing the double-chance).
---
Terms & Conditions
If more than the allowed tweets are received, only the valid tweets sent out last will be entered into the contest.
Retweets by @lululudovico or by retweet bots do not count towards the "Most Retweeted" prize.
You must be a Second Life resident with access to adult content in order to claim the prizes. Or, if you assign your prize to someone else, this applies to that someone.
You must be following @lululudovico with a valid Twitter account.
Your Twitter profile must have a valid picture (not the egg!) and some words about yourself.
All gear purchases must be made in one go, within one week from confirmation, failing which the offer lapses, and may be given to someone else.
All references to LULU gear in this contest refer to the Signature range, which are virtual objects in the virtual world of Second Life. The L$ is Linden Dollars, the currency of Second Life.
The prizes cannot be used with other promotion or special offers.
By applying, you accept that @lululudovico's decision is final in all related matter.
Now, let your creative juices flow! Good luck!