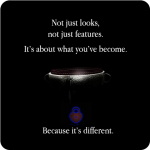 In the previous sneak preview, I promised that I'd talk a bit more about the collar's features later. 
I won't spoil the surprise by spelling out what sort of collar-specific features to expect, only that it's all about the collar, all about the meaning of it (click the image).
But what I can talk about is a most obvious collar function – the leash. 
The LULU Leash●Me is one of the most sophisticated leashing systems in SL. You can add up to five leashes –  to leash holders, or to objects. Each of the five leashes can restrict the sub's movements, or "drag" the sub along. So, you can chain the sub between two (or more) stakes for example, thus restricting her movements to a pre-defined area in between.
Each leash chain will extend or sag dynamically when the sub moves near or far.
The leash holder has a surprise of its own (no I shan't spoil the surprise!).
It's really easy.
And leashing has never been easier. Just wear the leash holder, and it automatically leashes the sub. No commands needed. Wear the leash holder on either hand, or either hip – if you change your mind and wear it on a different hand or hip, it will remember the previous position.
Leash to any nearby object, no need to add scripts or click anything. Easily re-leash any leash to any available collar loop, or change default lengths. 
The walk.
Also, there's the traditional problem where the Dom drags the (very bored) leashed sub along when shopping or whatever, without knowing for sure that subbie is still at the keyboard and not out making coffee. That won't happen here. As in real life, subbie has to participate in the walk! 
Finally, a nice touch: a sub cannot undo a leash placed by their owner. But she can unleash anything she puts on herself (so she can still safely play with herself in her owner's absence).
(More Sneak Peeks? I'll have to see, as the Collar is launching soon. Just know that the features are all about what you've become, to be wearing one.) 
♡
Lulu