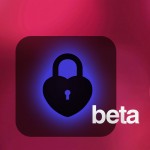 Some exciting new features in v1.2: improved AO with buttons and an intuitive Lock Clothes/Attachments system.
What's New:

AO Buttons
– New optional AO buttons: On/Off, Groundsit, Groundsit Anim, Sit Anim Overwrite.
– Load multiple notecards for different AO styles.
– Settings now persist through uHUD reset.
By Nagi Michinaga and original ZHAO HUD scripters.
Lock Clothes and Attachments. By Azrael Coeyman.
pose: entering a uHUD pose will now pause the built-in AO.
Bugfixes:
Sub's owner can now use command channels other than 1 to call the uHUD menu (e.g. "/500..")
How to get yours:
If you own the latest LULU Collar v1.2 (HUD v6.3.27 and up),
Go to the Update Switch
Click the uHUD button.
Select BETA.
Enjoy!
Give it a spin, and if something doesn't work right, IM me!
♥
Lulu