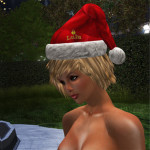 Just like to wish everyone a Merry Christmas! 
I've been quiet with updates these past few months, as I'm working hard on a huge refresh for 2014. I'm quite excited about this, and I'm pretty sure you will be too when you hear about the improvements.
Anyhoo, I'm away right now, and won't be back till after the new year. Till then, have a good one!
♥
Lulu