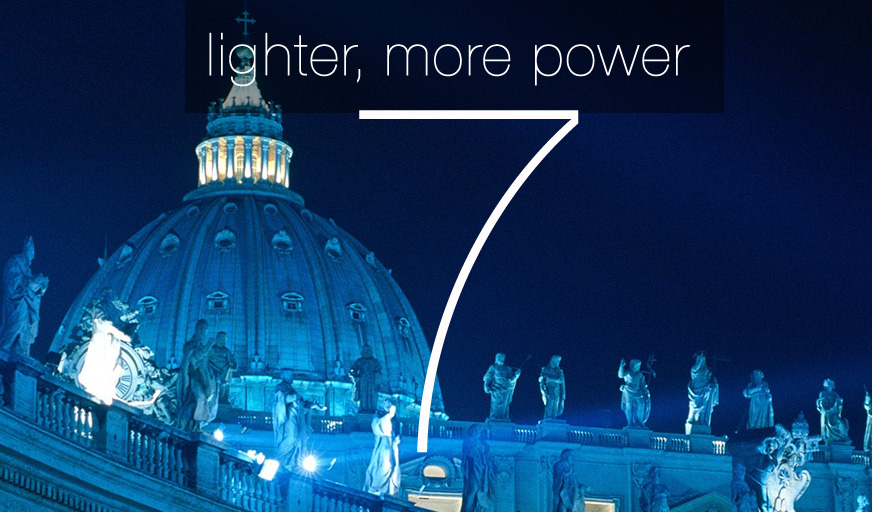 When I build something, I always try to work a little magic into it, to do something that's a little special, that's not been done before. That's why I don't make too many things.
Probably the most iconic of these is Air-Rez (and Re-Rez), which first came with the Signature Gag, requiring something like a 7-step setup, for those of you who remember the good old days. The Gag Circles and Leaderboard still bring a sense of satisfaction and achievement to many.
Then came the Cuffs, with the special Hard (two-finger) Walks, easy chaining, Transition, and Pose-as-you-go. And with the Collar, we have Pet-Crawl, Gravity, Pet Tag, Deed, Choke, Pet-Expressions, and the Convertible Leash Ring. Not to forget Key Box.
These are the things that make your LULU special.
And now with HUD7, all that magic remains, and more. Now there's only a single activation instead of setting up each piece and transferring here and there. Bought new gear? It's delivered straight into your HUD, and you can Rez it straight away without unboxing.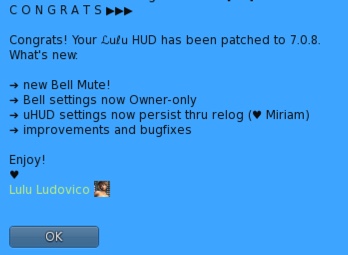 But some of the other magic are the quiet sort… like the patches. HUD7 makes your life easier by delivering code improvements and bug fixes over the air. Log on, and it's patched! It even tells you the most important changes from your current version. Since the launch of HUD7 before Christmas, we've already been patched to 7.0.8. This current patch brings a new feature: mute Bell. Also, Bell settings are now Owner-only. Just log on and it's yours.
Occasionally however, we'll need to update to the next minor version (i.e. 7.1, 7.2 etc.) and the new HUD will remember all your favorite settings. No need to adjust this and that again (and as you know, there's quite a few settings!). Just activate it (fastest is 20 secs!) and you're done.
Welcome to LULU.
Enjoy!
♥ Lulu