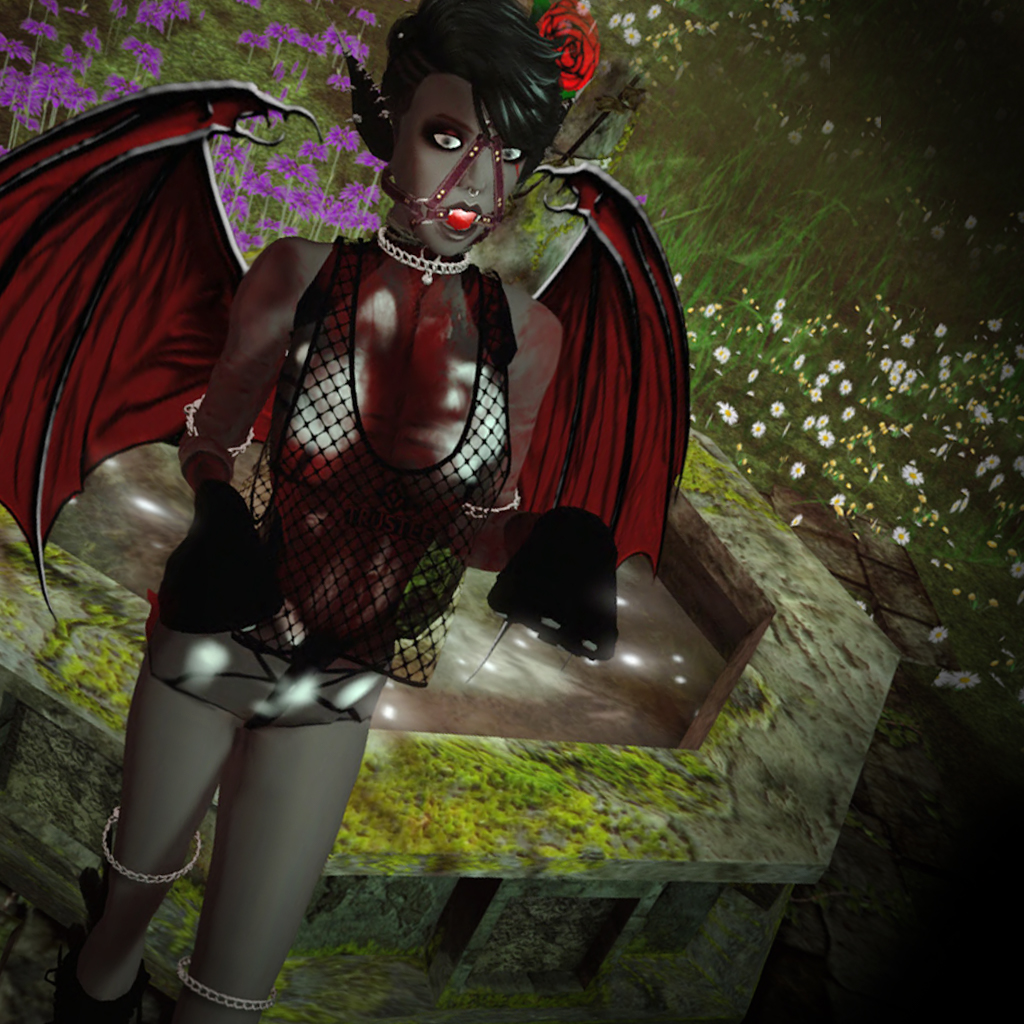 Gag Training is hard, going through it six times is even harder!
Welcome, Sarah, our latest First Slave x6, who started training in her first Gag in 2010!
 Miss Sandi Glas had given me a challenge that i wasn't sure of at first then this girl agreed to it as i couldn't refuse such a challenge back in 2010. At the time this slave wasn't owned but was put in a prison where she had met Miss Sandi Glas and finally got Branded by her in 2012 after being a pony girl for a while.

As i started to get more used to the gags the harder it became cause of the urge of wanting to speak out more, but i was a pony who never spoke in local chat as i emoted everything, doing all my tasks. Each gag was always the challenge as i kept on going no matter how things looked.

It first started out as messing up all the time but finally made it past the Lulu trials… It was the most exciting thing for me as i was able to get all the gags done and be part of the Lulu Circle of first slave.

I want to say thank you for all my best friends for helping me out in this wonderful adventure specially want to say special thank you to my Mistress, Miss Sandi Glas for helping this pony girl in succeeding in the Lulu First Slave.
Not only is Sarah now in the First Slave x6 Gallery, she is also on the All-Gag Leaderboard Top-100  four times:

Sarah is also on the Top 20 Leaderboard for the Ball-Harness, Ring-Harness, and Bit-Harness.
Well done, Sarah!
♥ Lulu
PS. Are you a First Slavex6 and haven't got included in the Gallery? IM me inworld!