[14 Sep 2009 Edit: CITY NOIR has switched over to Adult]
Some time in September (I haven't determined the date yet, but I have received an email from SL telling me the dateline is sometime in September), City Noir will switch over to Adult mode. I need to do this to comply with LL's new rules.
What does this mean for everyone?
Well, it means if you aren't flagged for adult content, you cannot visit the Secret Warehouse at City Noir, whether to hang out, shop, or to update your gear (I've a Plan B for updating though, read on).
You can get yourself flagged for Adult by:
1 Getting verified:
supply payment information (Credit Card or verified Paypal) at SL's Update Billing Info page (login required) or your shopping funds in XStreetSL.com, OR
age-verify with third-party Aristotle from SL's Age Verification page (login required). Aristotle promises not to keep identity-specific info – they just confirm yes, or no. More info here.
2. Turning on the adult flag in your SL profile:
Note: If you've just updated your payment info etc., you may need to relog before you will get the Adult option.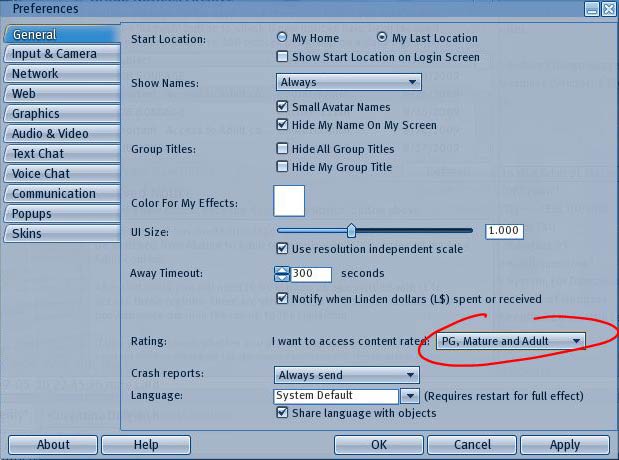 How to tell if you are already verified?
Try TP'ing to the adult mainland hub here. If you can, you're verified.
What to do with LULU gear if you're not verified for whatever reason?
You can continue to use LULU gear.
You can also continue to update your gear at the ruins of Lulu's original Secret Room (Lulu's very first discreet shoppe) at Wolof, a PG part of Mainland. Please continue to keep it discreet.
[Edit start]
How to buy LULU gear if you're not verified?

The only way is to get someone else who is age-verified to buy it for you as a gift at the Secret Warehouse.
[Edit end]
Good luck!
xoxo
Lulu