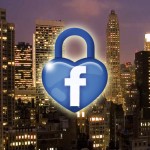 I've just started an experimental Facebook page… what's there for you:
photos – walk down memory lane – vintage Lulu and Lulu muses.

Spotted! With LULU gear of course.
polls – tell me what you think
stories – sexy!
Poke around, and remember to like the page (not just individual sections) if you want updates!
My current thinking is though there's some overlap between the blog and Facebook, the blog will have more gear-specific updates and info whereas Facebook might be better for other fun things. We'll see.
If you want to be featured in upcoming Spotted! (LULU showcase for LULU Connoisseurs), please send me your sexiest shoot wearing a Signature collar, cuff or gag 🙂 You can upload your image by clicking your HUD "@Lulu" Feedback button or go to http://lu2.me/helpdesk >; "Contact Support". I prefer you not to send me files inworld as those tend to be shrunk to square shapes.
Enjoy!
♥
Lulu
PS. Don't have an SL facebook account?
You can actually set up a legitimate "Fictional Character" Facebook page with only an email address (and a mobile number), without a prior Facebook account.
Just make sure you're not logged in to any Facebook (if any), and head to http://www.facebook.com/pages/create.php
It will ask you if you have an account or not, just say no and proceed.