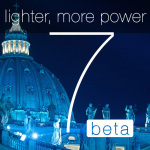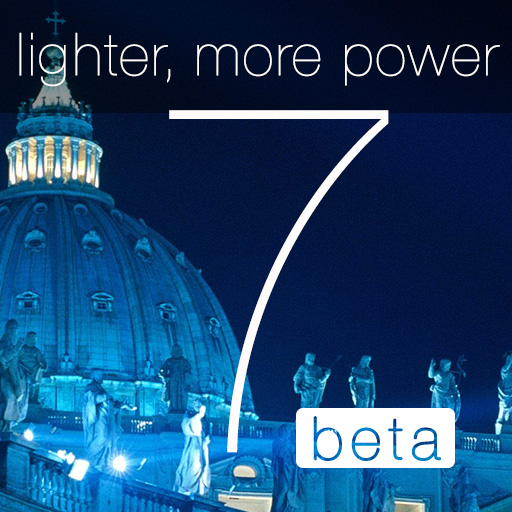 Hi everyone,
Beta.13 brings the uHUD (i.e. Utility HUD) to everyone, not just those who have the Collar.
If you have Collar, Cuffs or Gag, I'd encourage you to take the HUD7 beta for a spin – it's got over 100 individual little (and big) improvements over HUD6. If nothing else, it's a lot lighter in scripts due to the Quantum Engine.
It now takes 30-60 secs to activate everything, depending on how fast you are (no more individual setups, transfers and such!)
About the uHUD
Why is there a separate uHUD?
Firstly, so that it is optional. Not everyone wants an AO, RLV features (forcesit, attach, strip, lock attachments/clothes etc.), pose, rez furniture, etc. etc. You can save some script-count by not wearing this uHUD.
And even if you use the features, you can optionally remove just the uHUD if you need to when some sims complain you have too many scripts, while keeping your main HUD and LULU Gear on. The main HUD and gear are designed to be script-light enough for sim script counters.
Secondly, the uHUD is moddable, and you can drop your own anims, landmarks and scripts into it (you can add buttons to the menu!) to extend its features.  The uHUD is essentially a sandboxed area.
This is in contrast to the main HUD – being no-mod allows the LULU gear to be the most secure system out there. There's simply no way for the sub to hack prims or scripts after deactivating RLV, etc.
What's new with uHUD 2.0-beta.1
improved RLV Relay, courtesy of Chloe Constantine and thinkKink
improved RLV menus, courtesy of Nagi Michinaga
RLV Relay, lock-attachment, lock-clothing, lock-edits, lock-rez, lock-inventory, lock-shared-folder  now all remember their settings after restart.
improved uHUD lock – now works in conjunction with HUD's own 'lock HUDs' (which locks the uHUD independently from any other uHUD lock). All the locks must be released for the uHUD to be detachable.
GET THE UHUD from the BETA VENDOR (Secret Warehouse). 
What else is new with main HUD beta.13
Prettier menus: can you see what's new?
Fixed: some people being asked to set up RLV folders even after setup, under some specific folder situations.
For the Collar:
Fixed: random going into Pet-Crawl when you log on, even when you were standing when you logged out (Thanks Vanny! Issue #115)
Your Pet-Crawl will now persist through restarts or crashes.
For the Cuffs:
Fixed: Modifying thigh chains to and from tight should issue or release RLV restrictions (essentially No-TP etc.). (Thanks Idris! Issue #111)
For Gags:
Fixed: Gag Label persists through HUD restart.
Thanks to the BugCatchers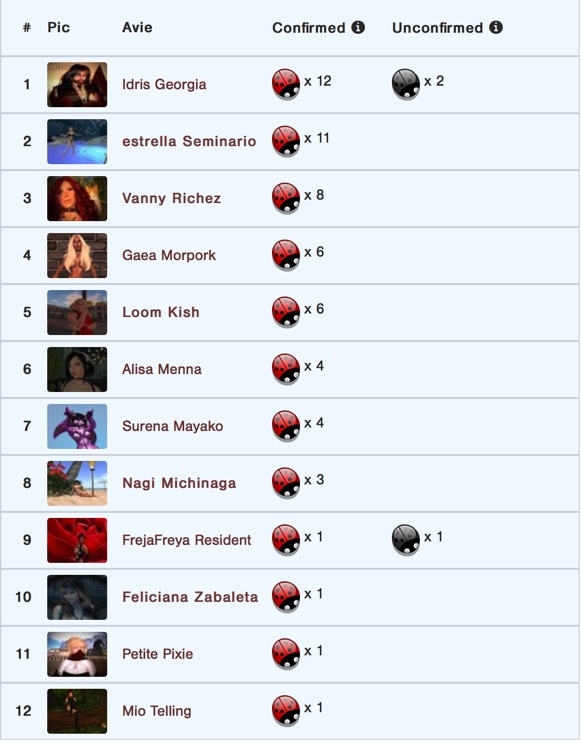 Our busy Dom Idris Georgia has widened the gap with this release and is now in the lead.
Vanny Richez has pushed forward to a convincing third place.
If you've found a bug (something that you can repeat with certainty, on a different sim), click 'report bug' on your HUD and get listed on the Bug Catcher Leaderboard…
Plus the fuzzy feeling knowing you've made your LULU a little better!
How to get your beta.13 and uHUD
To get both HUD7 beta.13 and the uHUD, just go to the Secret Warehouse, say the password ("ponygirl") and click the blue HUD7 Beta Board right above the Update Switch.
Sorry, you can't get the uHUD from the HUD menu yet.
Enjoy!
♥ Lulu